La date/heure actuelle est Dim Déc 16, 2018 4:29 pm
Welcome to Knights Templar Guild
Introduction

Knights Templar is a non-pker member's guild who tries to conduct themselves as friendly and helpfull not only to our guildies but to others as well.

To be part or our guild, please see the Recruiting new members post. I will try my best to help out everyone in the guild. Feel free to chat with Milleny or my main char Badaboom.

Thanks for visiting our forum. Feel free to register.
Recruiting new members (Guests section)

Sujets
Messages

Derniers Messages
Recruitment details for potential new recruits and some guidelines behavior on the forum.

Modérateurs:

Milleny

,

Badaboom

2 Sujets
2 Messages
Ven Oct 26, 2007 10:09 am
Milleny

To join our Guild and to have access to whole forum, please leave your in game name, class and level. We will try to get back to you asap. You can chat to Milleny or Badaboom in game.

Modérateurs:

Milleny

,

Badaboom

6 Sujets
8 Messages
Dim Aoû 03, 2008 2:40 am
smoke7899
Character Classes (Guests section)

Sujets
Messages

Derniers Messages
1 Sujets
4 Messages
Lun Jan 07, 2008 4:00 pm
VGuyver

1 Sujets
1 Messages
Ven Nov 16, 2007 8:48 pm
NinjaSalem

1 Sujets
1 Messages
Mer Nov 21, 2007 8:04 pm
NinjaSalem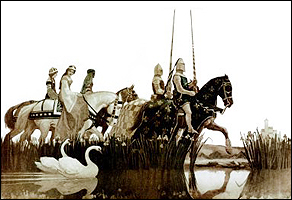 Il y a en tout 1 utilisateur en ligne :: 0 Enregistré, 0 Invisible et 1 Invité
Le record du nombre d'utilisateurs en ligne est de 9 le Dim Juil 07, 2013 12:51 am

Utilisateurs enregistrés : Aucun


Légende : [Administrateur ] [ Modérateur ]
Nos membres ont posté un total de 47 messages
Nous avons 18 membres enregistrés
L'utilisateur enregistré le plus récent est wchfreya945130
Nouveaux messages
Pas de nouveaux messages
Forum Verrouillé